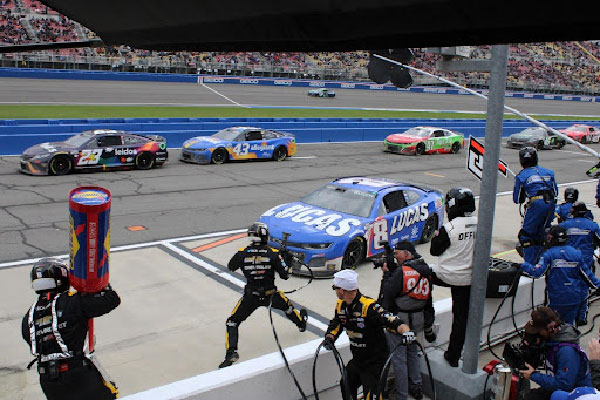 What makes a championship-winning race car? Success in racing requires attention to every detail, looking for a competitive advantage wherever possible - and engine lubrication is absolutely a factor. Within high-performance engines, the use of oils and additives is all about managing friction which is manifested as heat and wear. If you can reduce friction through the use of the right oil and additive blend, you get more horsepower, performance and an edge over other cars on the track.
Since 2014, expert technicians at Lucas Oil have been in lockstep with RCR and ECR to discover the right engine oil blend to draw out every competitive advantage possible. The teams test engines in simulators and real-world racing scenarios capturing hundreds of data points to measure and find areas of improvement.
"Lucas Oil has been excellent for ECR and RCR's success," said Dr. Andrew L. Randolph, ECR Engine Technical Director. "They are racing enthusiasts and oil experts, able to optimize products based on how we want to run a race, blending different formulations based on specific scenarios and conditions that hugely impact car performance.
"Lucas Oil provides ECR Engines a competitive advantage in the NASCAR and Road Racing series where we compete. Indeed, Richard Childress Racing and other teams running ECR Engines have won multiple races protected by Lucas Oil," continued Dr. Randolph.
A crucial benefit that Lucas brings to RCR is the ability to fully optimize an oil blend based on exact race requirements. By working closely with the team, Lucas is a real technical partner that is constantly researching and developing oils and additive blends to improve race cars and its line of dedicated racing oils and off-the-shelf general automotive car care.